District and Four Schools Receive Level Five with Frazier Elementary Designated a Reward School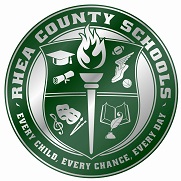 ---
Jesse Messimer, Director of Rhea County Schools, is excited to share today the student growth and academic accomplishments by our schools for the 2020-2021 school year. Each Spring schools are required by Tennessee Department of Education to administer TCAP (3-8 Achievement) and EOC (End of Course) tests. Student data, analyzed by the Tennessee Value-Added Assessment System (TVAAS), measures academic growth for districts and schools. Using a range from Level 1 to Level 5 in the subjects of literacy and numeracy, each school and district receive a subject score and an overall score. Teachers receive a score with the same range for each tested subject taught.
Rhea County's overall district composite score was a Level 5 - the highest level of academic growth.


Four of our schools received Level 5, including:


o Rhea County High School

o Rhea Middle School

o Spring City Middle School

o Frazier Elementary School



43% of our teachers were either Level 4 or 5!!!

Frazier Elementary was named a Reward School!

Reward designation is the highest honor for academic achievement in Tennessee.

Reward schools are those with high performance in student academic achievement, student growth, and attendance for all students and student subgroups.
Since the start of the pandemic, our schools, teachers, staff, and families have worked incredibly hard to ensure student learning continued. Those efforts have been recognized with these accomplishments and awards.